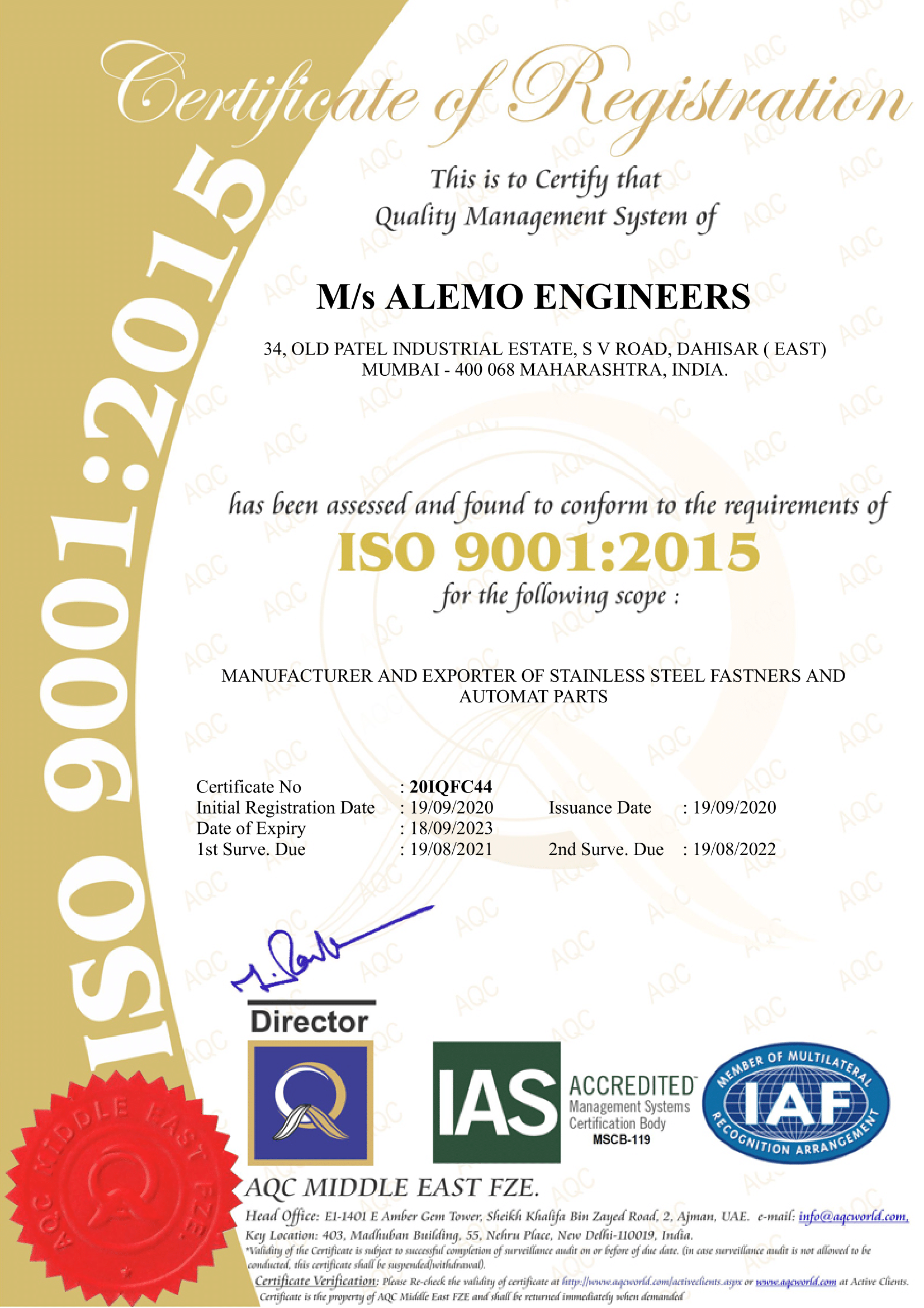 ALEMO ENGINEERS Is an ISO 9001:2015 certified company. Established in 1980, We are a leading manufacturer and supplier of best quality Stainless Steel Fasteners and Precision Turned Components.
Our in-depth technical knowledge and manufacturing expertise coupled with a business philosophy based on the principles of quality and service enable us to meet the most exacting customer requirements at a best price.
Our machinery includes basically automates, lathes , shaping , milling ,CNC ,forging, grinding and rolling in excellent working condition to ensure precise quality backed by professionally trained work force. All these is topped by our managerial skill and timely delivery.
Type Enterprises has a mission to give excellent latches from one side of the planet to the other.
Type Enterprises has been working fretfully to finish its central goal to give excellent latches like fasteners, nuts, screws, washers, strung bars, rings at the overall level and with every business we arrive at one bit nearer to our main goal. Since over 40+ years we have been pushing ahead with a similar mission and objective.
We are leading suppliers of bolts, nuts, screws, washers and other fasteners in most of Indian cities. Due to our increasing sales and demand for fasteners we have opened our sales offices and warehousing facilities in major metro cities of India.
Established in the year 1980, we, "Alemo Engineers", are one of the recognized firms engaged in manufacturing, supplying and exporting a wide range of Nuts, Bolts & Fasteners.
Stainless Steel, Fasteners and Turned Components.